Dave Zirbel is a remarkable man, grounded as his truck that traversed the 5 south from the far north to L.A. this weekend, yet able to soar to the heights of cosmic steel reached by Jaydee Maness and Sneaky Pete.
On Saturday and Sunday Dave stomped on his pedals and blazed through 11 Hawks songs, stopping only for midnight carne asada at a taco truck on Figueroa near Shawn's studio. Beautiful shimmering textures, and it's starting to sound like a record. Thank you Dave, and godspeed to your Monday noon downbeat at the Sonoma County Fair.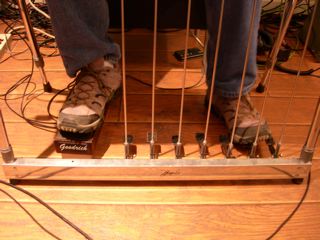 Speaking of Monday morning, it's raining. Petrichor and distant thunder wake us and we pad to the back door and stand in the gentle water. Never was it needed more.