March 17
We lavished hasty praise indeed on the Pontiac Montana mini-van–it's time for a retraction.This little beast makes a good impression on those (us) easily awed by bells and whistles, but it's really the typical junk made by a culture out of ideas and purpose. Like the modern action film that exists to dazzle, this vehicle is a rolling sensory overload–and too smart for its audience. Lights go on and off, many options for locking and unlocking the vehicle clamor for your attention, chimes sound for no apparent reason once you're driving. The owner's manual (do people buy this beast or are rent-a-car drivers the only victims?) must be thicker than a Microsoft for Dummies. And a major class action injury lawsuit is in the making for Pontiac, which might drive the company to its merciful end: it's possible to sever a finger in the rear hatch handle, and a scientific test confirmed that the motorized side door will crush a 400 page Vanity Fair magazine, happily oblivious to any obstacle in its path. Good luck, Detroit.
But we digress. Our last day in Austin during the days of SXSW was a fine one, with kind rain from gray firmament. We drove into Austin in the morning, a beautiful drive through hill country from the Klines in Dripping Springs-adjacent. We found 6th Street right where we left it in downtown Austin, arrived at B.D. Rileys, parked illegally, hugfest reunion with our pal Jonny Fargo, host of the pub's afternoon shows. More hugs for the Bellyachers, San Francisco's finest, and sweethearts they are.B.D. Rileys is in the midst of 6th Street madness, and badge and non-badge wearing revelers pass under its open window all day. It's happening. Rick Shea joined us on the packed and tiny stage, another well received Hawks show. Jonny and the waitresses most kindly plied us with food and drink as we watched a modest building to devastating show from Stinson/Gilkyson/Weeks, as the crowd went wild, and Hawks were dragged into two step dancing by very drunk Houstonian divorcees. We met Chris Morris, who was in ecstasy over his boys onstage.
We lingered into late afternoon, then borrowed Stinson's drums yet again and drove off to Opal Divines on Congress, where we parked the ill-fated Pontiac and fell asleep in the parking lot. We awoke to brooding clouds over sunset on the distant hills, and set up on the Opal Divine outdoor stage. Soundman Stony knows what he's doing (he and Paul L. reminisced about a Burning Spear tour they were both on in the early 90s, Paul in the Bonedaddys, Stony doing sound for Spear, both touched by Jah divinity from the great and dreadlocked prophet). The Hawks sounded great, crisp clear sound, once again Rick Shea giving us the stadium touch.We used up our $100 bar tab on single malt scotches, including a quaffing of a 1978 Ardbeg that was a bit religious, watched our country rock mates Stinson/Weeks/Gilkyson for the fourth time, liked it even more. We were spent. We vanished into the night and the hills of Hill Country.
Next day was interesting, interesting indeed. We bade farewell to the gracious Klines, left Dripping Springs for the Interstate back to Houston airport. We utilized the Pontiac's one redeeming feature, the DVD player, and listened to or watched Richard Linklater's Waking Life (front seats/back seats), which is an enlightening soundtrack for a drive across Texas. We became part of the film, and the world became Waking Life, as the cinema hero tried to escape his dream that we were now a part of. Waking Life is a powerful movie. We stopped at Waffle House just as we were despairing of encountering this taste sensation on this Texas odyssey; ordered everything covered, scrambled and smothered. Supercharged and complete, we floated out into the parking lot, fired up the Pontiac, back onto the highway to Houston.



Official Sponsor of Hawks Downfall
Paul L was driving, and uncharacteristically fast, and in vain. We were late for our plane out of Houston. We dumped the Pontiac at the remote rent-a-car lot and grabbed a shuttle into the airport, missed several mini-train connections, and stood in a massive line as our departure time loomed 20 minutes away on the airport clock. This is how optimistic Paul M is: "Call me an optimist, but I think we're going to make our flight." An hour later, we were struggling to make a second flight, but we made it, arriving in L.A. a mere two hours later than planned.
At this point Shawn has done about 12 shows in 4 days. He's superhuman. He could drum a hole in a steel plate if he had to.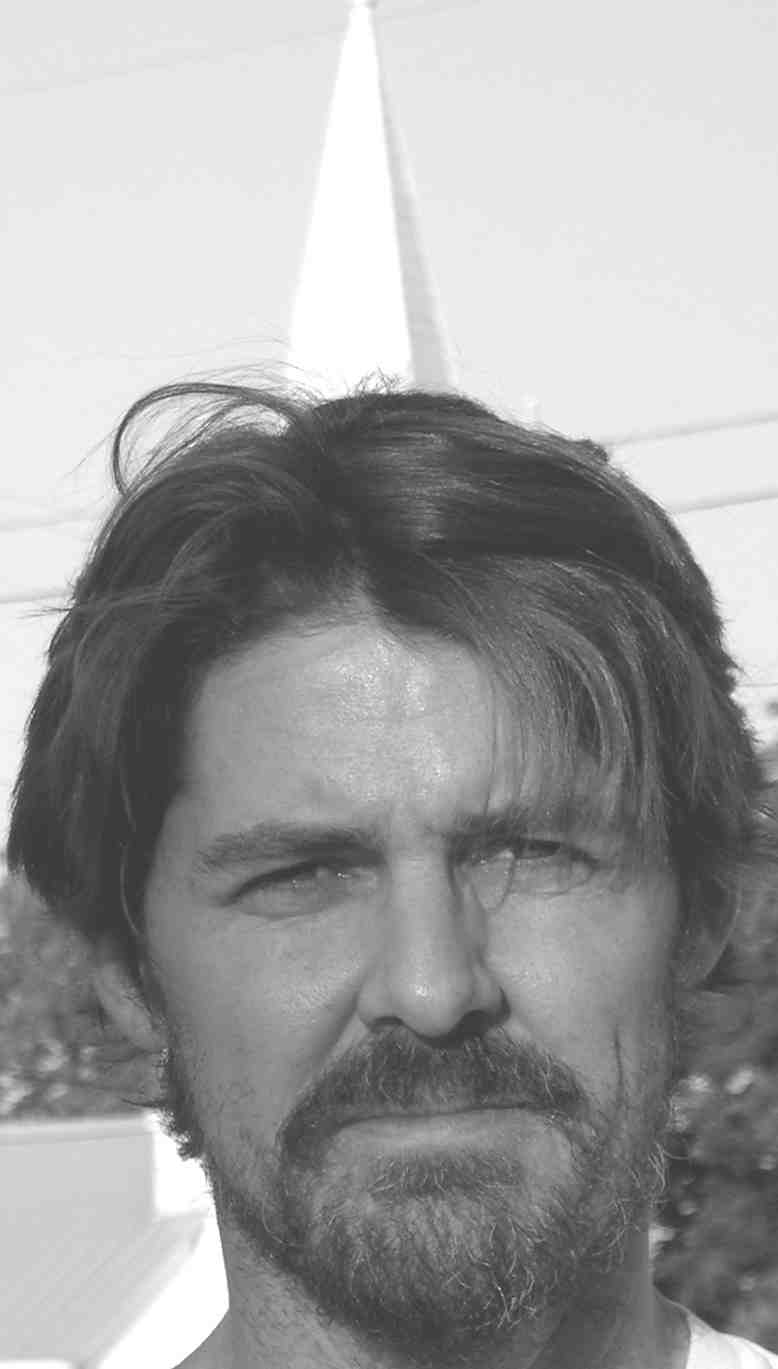 Somewhere between Houston and L.A. a Continental Airlines baggage handler and defender of America removed the "Impeach Bush" bumper sticker from Paul L's guitar case. Paul was mortified, as only Paul can be, asked a flight attendant about how to register a complaint. She began chanting "Bush! Bush! Bush!" Sleep-deprived Paul, surrounded by blank stares from the Continental flight crew, beat a hasty retreat up the ramp. We are not making this up. Meanwhile, a defender of America TSA baggage inspector stole a "Kinky Friedman for Governor" sticker out of Paul L's pedalboard case, putting a tiny TSA sticker on pedalboard case as a trade of some sort. We didn't realize Kinky was an enemy of the state. The next day Paul L pulled into a Catholic girl's high school parking lot in Alhambra to do a noon assembly show with his acoustic band Goin' South (with Rick Shea and Cody Bryant). The security guard spotted the "Impeach Bush" sticker on Paul L's car and walked up Paul as he got out of his car. "You don't like Bush?" the guard asked.
Paul, still sleep deprived, made a vow to remove all political content from his possessions. "No, I don't," he warily replied."Good!" said the security guard. "He's ruining the country!"
Relief at last. Paul was feeling proud of his Angeleno homeland. A good place to enjoy the decline of empire.