Continuing the Hawks' mysterious and sometimes perverse relationship with the weather, we came out of hibernation on the coldest L.A. weekend on record, with an outdoor wedding and a semi-exposed late night teen bacchanal at Caltech.
Our first '07 venture from cozy dens was on Friday at The Echo–a funky triple bill with Joshua Tree's own Thrift Store Allstars and Mike Stinson. The Echo is on Sunset in Echo Park, and its spirit-of-indie owners are continuing the L.A. tradition of the Club With No Name, despite the dollars rolling in. It looks like an abandoned storefront, but go ahead and push on the front door.We were gratified to lurch in from the cold to a packed house as ten or fifteen or twenty Allstars onstage rocked a long 60's style jam. We did a lean and mean set and the energy of the room knocked off our cobwebs in a hurry. So many friends out for the new year, too many to mention, you know who you are. Mike Stinson did a great as always set with the ever surprising Josh Grange playing fine lead guitar, subbing for an ailing Tony Gilkyson. Get well soon, Tony, you virtuoso human being and guitar player. We stayed till quite late, hanging with our video producer Doran and some Coles scene young architects, before braving the cold. Thanks, Chris Morris and Liz Garo for a great night.
Saturday found us in a frigid outdoor courtyard at Union Station downtown, a wonderful 1930's monument to restrained good taste and tilecraft. Coles regulars Celia and Jim were tying the knot, and honored us Hawks by putting us in their ceremony. Is the sun going to vanish before we get started? Yes. There it goes. We were good and frozen by the time we played the wedding party in. Paul Marshall led us through In My Life, neo-pop standard I Swear, and a latter day John Lennon tune, throughout the ceremony. Highlight of the touching wedding was a Green Eggs and Ham cadenced vows exchange. Great.Some hot toddies at the reception semi-thawed us and we hit the road for Santa Monica, where we opened for the great Ray Wylie Hubbard at McCabes. Another packed out house, two in a row and we're feeling good, great crowd response again. Ray's room shaking baritone and big league guitar had the crowd wrapped and rapt as we snuck out for our third gig of the day/night: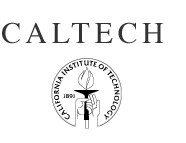 "Dudes!! You are going to rock!! YOU ARE GOING TO ROCK!!"
Have you ever seen an archetypal skinny young scientist falling down drunk? It's magnificent. Our Caltech gracious host was lit up like a burning backyard Christmas tree as we hauled our gear into the fraternity house on California Avenue in Pasadena. We were right on time for our midnight show, as an all ages jazz band entertained young genius partiers sprawled on couches or engaged in high IQ group hug/discussions in the lounge. What a scene.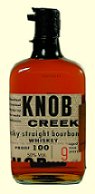 A bottle of Knob Creek was thrust into our hands, which didn't make the PA setup go any faster. Paul M again stepped up to the plate, somehow got the PA working in minutes. The high quality bourbon awoke Rob W's inner art director, and he sent young Caltechians to their rooms for table lamps, which they set up throughout the lounge. The overhead lights were killed and the crowd whooped in semi-darkness. A good idea, well executed.
We launched into a 10 minute jam on Hope Against Hope, and damn, was it fun. At Wonder Valley the young crowd cut all last ties to inhibition and the room was a sea of freaky dancing for the rest of the night. Our host did a gracious backwards swan dive from the top of a couch and survived. We jammed on, stretching all the tunes into overblown epics. Must do more of this. More whiskey, more youthful energy and roads not taken, please. Thank you, Caltech. Happy '07 to all of us.