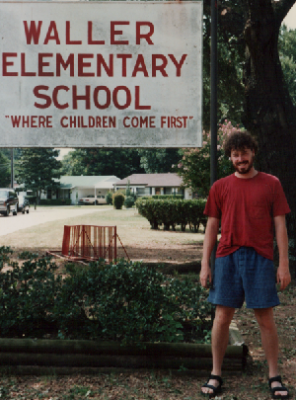 By Wade Tatangelo in Q&AsWed., Jan. 20 2010 @ 3:00PM
I See Hawks in L.A. have spent the past decade making stirring alt-country with a 1960s-era California sensibility marked by influences like the Byrds, Merle Haggard​ and Buck Owens. The LA-based band enjoys a loyal following on both sides of the Atlantic and have garnered rave reviews in publications ranging from the Americana bible (alas, now online-only) No Depression to our sister paper LA Weekly, which profiled ISHILA in 2008.
On Jan. 26, the band witnesses the releases of their first retrospective, the fittingly titled Shoulda Been Gold. The album is advertised as a "17-song greatest non-hits collection including five previously unheard songs." Unlike most such records, the new stuff, especially the title track and a cover of "Bossier City," are as good as the "hits."
To celebrate the album's release, ISHILA are playing a bunch of Southern California dates including a stop Friday, 9 p.m., Puka Bar, Long Beach, $7. I called lead singer Rob Waller recently at his home in LA's Highland Park. We discussed the new album, how to do deal with meth-head oil workers in Wyoming and that hilarious picture.
OC Weekly (Wade Tatangelo): So, how does it feel to have your first best-of released?
Rob Waller: It feels pretty good. It is sort of an odd marking of time. We started at the beginning of the decade. It's hard to believe we've made four records over the past 10 years. We're happy with the songs and it's kind of nice to pick what you think is our best and put together on a record. But it kind of makes you feel a little bit old, too. It's like, "Oh, shit, a decade."
How have your relationships within the band grown or changed over the years?
We don't really fight anymore. It's like in a relationship. In the beginning, you're staking out territory. That rivalry happens for three or four years and those lines are drawn and those boundaries become solid and everything is stabilized. Paul [Lacques] and I are kind of the main songwriters. We used to struggle more but then we kind of found this third person in the room with us when we're writing songs. It's an odd thing. We write our blog together, it's about from traveling around to touring across the country, and when I read it I don't know where he was writing and I was writing.
Unlike, say, Austin, Tex., LA isn't exactly known as a hotbed for alt-country acts. What first drew you to the genre?
I grew up in Minnesota. The rest of the band is from Anaheim and Burbank and Pacific Palisades. Being from Minnesota, I didn't listen to country. It was classic rock. Led Zeppelin, the Beatles, the Rolling Stones. Then I lived in San Francisco in the 1990s. My wife's dad has this insane record collection and would make us all these different CDs and mix tapes. That's when I started getting into Gram Parsons, Merle Haggard and Buck Owens, those classic California artists. I just really liked and was pulled in.
I see among the previously unreleased tracks on the new disc there's a cover of David Allan Coe's "Bossier City," which the outlaw country singer recorded for his 1974 album the Mysterious Rhinestone Cowboy. What drew you to that song?
That was one of the songs on mix tape that my wife's dad made me a long time ago.
Editor's note: This where we got into a lengthy conversation about the classic cult documentary Heartworn Highways, which, it turns out, Waller and I both love. Eventually, we got back to talking about "Bossier City."
We were on the road one time driving through Louisiana and stopped in Bossier City. I remember there was this elementary called Waller Elementary School. The sign said "Where children come first" [laughs]. That solidified my memory.
After a decade of touring locally, nationally and internationally, what's the craziest situation you've been in?
There's a lot. One that comes to mind was we've driven from California to Vermont on this epic tour playing 38 states in nine weeks, six nights a week-plus. And we're playing this little bar Lander, Wyoming.
Wow, no man's land.
Right? So, we're playing to some a serious oil worker crowd. Dudes who do meth and drink and work 20-hour shifts for two weeks and then get off and go crazy. But they're kinda into it. We dig up some covers to please the crowd,keep on 'em on our side, y'know? We're doing four sets. In between one of them, we step outside and hear somebody just beating on the drums. We go rushing back inside. This dude is just wasted, a methed-out oil worker beating the shit out of the drums. Being the guys that we are, we didn't want to start a fight.
Probably a smart decision considering you were highly outnumbered in a room full of meth-head oil workers.
Exactly. Our drummer goes to the guy, "You're being rude." That's it. Oddly, it worked. The guy was like, "Oh, I'm sorry." When we went rushing in I'm thinking we're gonan fight. Instead our drummer berated him like a misbehaving schoolboy. I still can't believe it worked and we didn't end up against a roomful of drunk oil workers.
Tags: Buck Owens, David Allan Coe, I See Hawks in L.A., Merle Haggard, Rob Waller, the Byrds