Ah, Belladrum, Belladrum. Thank you, Rob Ellen, for introducing us to a perfect day. A day worth this entire journey.
We loaded up our gear with the kind assistance of the Glenrothes folks and headed northward on winding highways towards Inverness in the far north of Scotland. The skies were blue with billowing gray and black clouds, bestowing on us a kindly and dramatic lighting of the glowing green hills, and as we entered the wild north, the purple heather.Don't tell anyone, but Scotland to the north is stunning. The hills are higher, with rushing streams and waterfalls tumbling through exposed rock, and heather in its ancient battle for hillside with green pasture, bounded by very precisely walled stone walls, some climbing to the top of a hillside. We pass distilleries with their distinct bright copper pagoda roofs. Alas, no time to stop.
There is much replanted timber in these otherwise wild hills, timber in straight rows for e-z harvest in 30 or 40 years, planted to precise legally specified ratios of pine to hard wood. The forests often end in an abrupt straight line up the mountainside, giving the glacier carved valleys the feel of a giant garden. A beautiful garden. Misting rain, then sun, then rain as we drive north.The Belladrum festival is a two day spectacle, with Arlo Guthrie and Echo and the Bunnymen the best known acts, and many modern pop and rave music groups unknown to the hopelessly retro Hawks but no doubt famous to the youth. (Tony Gilkyson does a pretty convincing senescent pan-Brit, wheezing and limping his way through faux regional Anglo and Scotch colloquialisms. As he points out, we mock that which we are about to become.)
We wind our bulbous rental van through narrower country lanes, into the woods, and the Belladrum signs appear tacked on fence posts and ancient stone cottages, guiding us to the artiste back road entrance. Through oaks and birch we spy the vast sea of tents, including rows of white teepees with thick blue white peat smoke rising, and we're excited. These are our people. We park, walk, repark, guided by Belladrum officials into the heart of this lovely fest, a wide green field undulating over hill and dale, surrounded by thick woods, with a high ridge of forest gazing down on the frolic. This is a modern day Renaissance faire, quite unselfconscious. Families with graying hipping patriarch and wiccan mom with gray long hair and gleaming Celtic eyes camp in the soggy fields, and they're prepared for it. Everyone's in a mellow and, dare we say, happy mood. We are far from the travails of modern times. The intentions of Woodstock are alive and well in the Highlands.
The Hawks-Gilkyson-Boardman clans are of mostly northern stock, with much Scotch-Irish and Irish blood flowing, and that unmistakeable sense of home and belonging is palapable. We park the van next to the big Grass Roots tent, where we'll play in the afternoon, and we wander the Belladrum grounds.Green grass trampled, big tents, small tents, organic beef stand, BBC Scotland tent, food stalls, stop atomic energy effigy, tents with music roaring therefrom, laughing running children, hippies young and old, towering young Celtic wenches blond and blue eyed and fearless, chatting in feminine energy clusters, Scottish rastas and their original brethren from southern climes, neo-druids entertaining painted-face children with raggedy violin and accordion, drum circles, sweeping vista of the huge main stage field far below, where bass and drum and other modern sounds drift into the surrounding woods, and a huge crowd pumps its fists for the lucky main act bouncing across the brightly lit stage, stage lights in the daylight. Ah, Belladrum!
We meet Rob Ellen, an ancient vibe Scot in cap (did he have a pipe?), who negotiates for us a real valve Marshall amp and a great Fender, likewise a valve amp, with reverb. We follow a retro-blues act from somewhere in Caledonia, and madly set up our pedals on the big stage, and tune our guitars. There's a big crowd filling our tent. Tony and Kip play first, the crowd roars, then the Hawks step up, Tony staying for a rousing "Hecker Pass." The crowd is with us. Not to toot our own horn too enthusiastically, but the Hawks bring the crowd to a mild frenzy. We're almost weeping with gratitude from playing real amps and drums, the loud and crystal clear sound we hear in our minds. The roof seems to come off the tent during Golden Girl, as Rob chants "And I cried, I cried," and the music builds and builds. This is the moment you wish for when you take up a musical instrument. The crowd freaks.
We jump off stage a bit intoxicated, chat with our new Scottish fan friends, thank the super cool sound men who rendered us gigantic, sell CDs, drink beer, wander the fest. Paul Marshall decides this is the moment to try his hand at driving in the British Isles. He fearlessly backs the van out of our tight space in the muddy grass, swings the beast around, navigates throngs of fest campers, finds a parking spot close to our exit wooded road. This is a complex and fearless man.
We gather our unsold merchandise, gather our pay–500 English pounds–from a lovely lass in a temporary building, head for Alice's Restaurant, another temporary building down muddy lane, and enjoy a hearty and simple artiste feast. A walk through the rain to the van, and we're off, through winding woodsy lane along hedgerow, eventually heading north to the little village of Ord.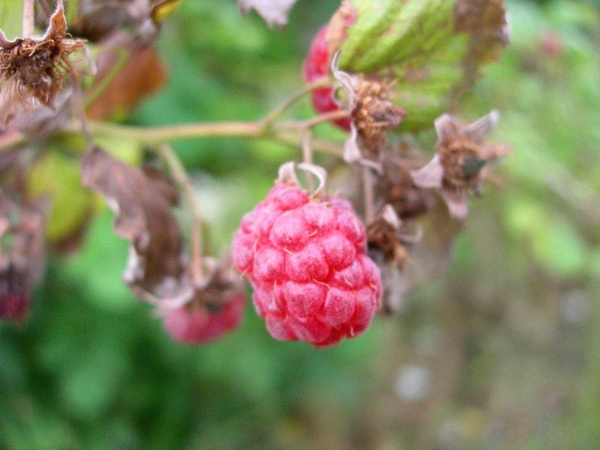 Our lodging for the night is a late nineteenth century public house, with charming small rooms up a staircase. A raging Scottish wedding is in full bloom, with bruisers in kilts with big silver purses dangling over their manly parts, beautiful young and old women in fancy dresses. It looks like Scottish nobility. "You're going to play for us, aren't you lads?" Of course we are.Tony G, Kip, and Paul L stow our stuff and take a memorable sunset ramble down the country lane and into the hills, invading a soggy green field and gazing out on the gray black clouds on hilly horizon.
Later at the roadhouse, Tony G and Paul L take their guitars downstairs and sit down on couches in the big fireplace room, and jam with the very talented trad/pop Seth Lakeman Band, who have also just played Belladrum. These guys kick ass on the reels and jigs, especially Cormac Byrne, young virtuoso bodhran player. But the Scots want to hear good old American country music, and they sing along through our hacked up versions of Johnny Cash and Hank Williams, demanding more. Hours later Cormac shows Paul L his radical new style of bodhran playing, which Paul is choosing to ignore for the moment in favor of the traditional grip he's just now getting a grasp on. The two sit at the great and ancient bar, where their reward for playing the wedding is on the house drams of the local single malt scotch, Glen Ord. The pub proprietor is dead serious about his whisky, pouring as if delivering the blood of Christ to a chosen few. And the amber spirit did indeed bring on an elevated spirituality.
This was a perfect day.LOCH NESS TO GLASGOW, GIGUS CANCELLATUS
The next day was a curious blend of the cosmic and the dismal. We set out from our Highlands roadhouse and headed south, through the narrow and straight as an arrow valley of Loch Ness, the winding road bobbing and weaving into and out of hills alongside the legendary lake.We did indeed spot the Loch Ness Monster, several times in fact, but didn't take any photos as we wanted to respect the monster's privacy.
Our rent-a-van, already much despised by the Hawks/Gilkyson clan, broke down somewhere in the woods near the lake. We used our trusty department store band cell phone and called the agency, who promised that help was on the way. Much time passed. The band scattered down various trails into the hills. Paul L found Tony holding a small reptile which Tony claimed was a legless lizard. It looked a lot like a snake. Paul L suggested it might be the poisonous asp, and Tony pondered the possibility that he had just courted death (it turned out woodsman Tony's guess was right–it was indeed the Scottish legless lizard).Back at the roadside Rob and the extended in-laws clan pulled up. More time passed. The tow truck arrived, towing us back northward to the nearest tiny town, where we consoled ourselves over the local whisky. Verdict: the hated van is dead. Rob and Paul drove north to the nearest large town, and picked up an extra rentacar. They raced southward, stopping briefly in a Lochside pub for a sandwich, where we witnessed the witless decline of local Scottish youth. Lots of screaming and threats, heavy metal on the powerful jukebox, and a giant screen TV playing a different video from the jukebox. Meth? PCP? What are these youth on?
Mad dash south, pick up the band in the two rental cars, and then a stunning drive through fairy tail steep hills and misty valleys, darkened by the certainty that we were missing our evening's gig in Glasgow. England is covered in surveillance cameras. Supposedly they are recording every square foot of roadway on the Isle. At a gas station approaching Glasgow, the digital readout on the gas pump informed us that our license plate was being scanned. If we weren't terrorists, the pump would be unlocked. To Paul L's disappointment, we were clean, and we petroled up.
And arrived in Glasgow around midnight, pretty bummed about missing our gig. The Holiday Inn or whatever it was was pretty dismal, but in a great location in the middle of Glasgow.Which is a great old town, great pubs and restaurants, with a classic early 20th century architectural school that influenced the arts and crafts and other movements. We walked all over town, checked out the cathedral and a strange cemetery perched on the highest hill in town. The dead have a spectacular view of Glasgow and its hills.
—–